Living for What Outlives You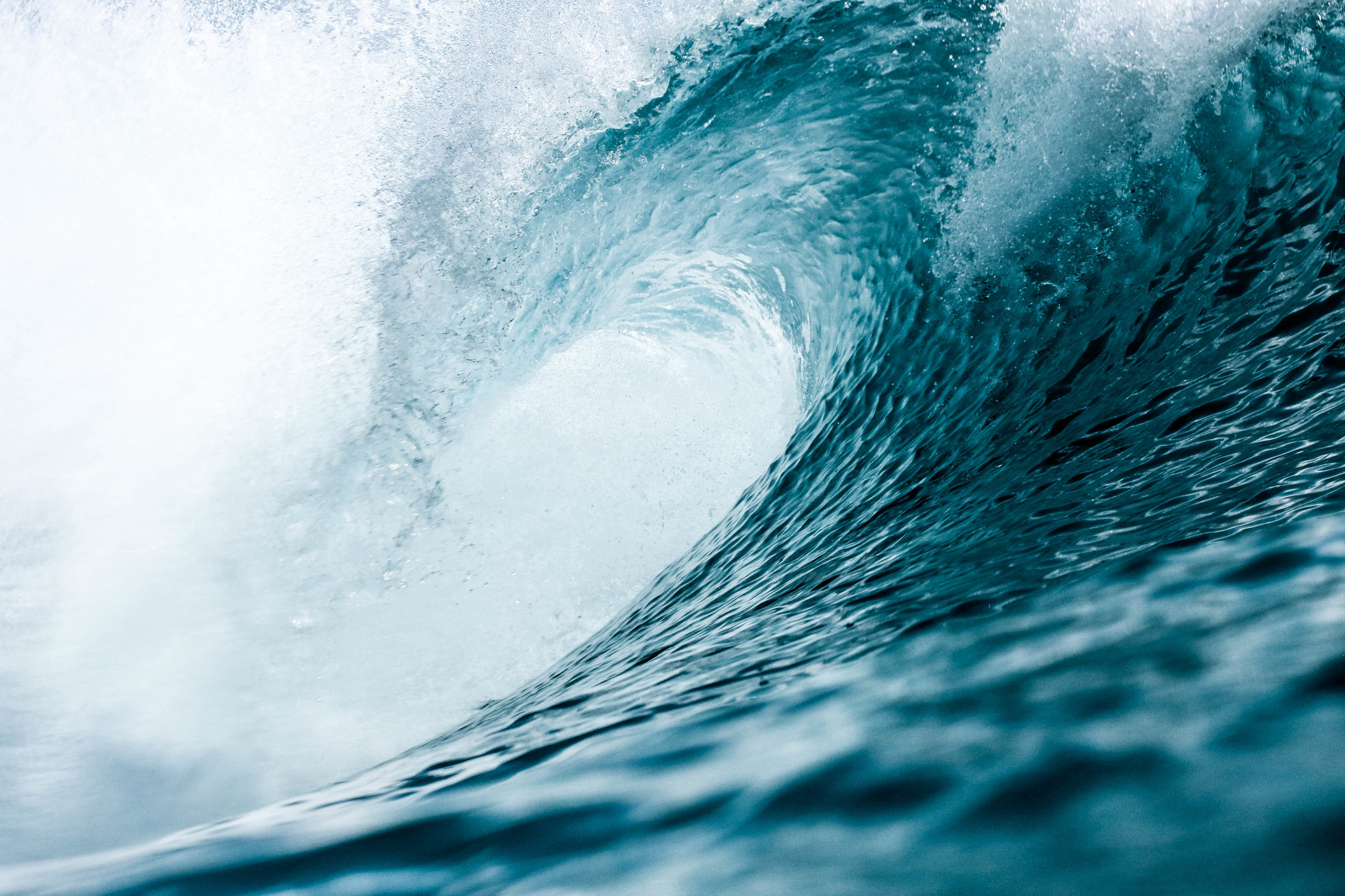 Living for the line means the footprints we make will be cemented into eternity, not washed away by the waves of life.
Though I didn't start surfing until I was in my late teens, I grew up fascinated by waves and the ocean. This love for the sea was on my mind as I considered college. I went to college at the University of California, Irvine. I chose UC Irvine because of its proximity to the ocean in Southern California. Newport Beach borders UC Irvine, and as any California surfer knows, Newport has some awesome surfing.
I was strategic when choosing my class schedule each quarter as a college student. I kept my mornings wide open to allow for maximum surf time, I went to class (well, most of the time) in the afternoon, and I had a part-time job several evenings each week.
One morning after surfing a fun south swell at Newport River Jetties, I met with my friend Alex on campus. After a less-than-fulfilling Taco Bell burrito (I ate thousands of those during college), Alex read me this Bible verse that radically impacted my life: Since you have been raised to new life with Christ, set your sights on the realities of heaven (Colossians 3:1, New Living Translation).
Alex explained that the Bible speaks of living for things that will outlive us, for things that truly matter, for the non-material. Alex then drew a line in the dust on the table in front of us. He said, "Shane, this line represents eternity; this line represents all of time. Where would you place your life on this line?"
I thought about it for a minute. If I'm lucky, I'll live seventy or eighty, maybe even ninety, years. In light of eternity, that was only a small fraction of the line drawn in front of me. I looked at Alex and said, "Well, I would represent my life with this dot." I placed a tiny dust dot on that table.
Alex then asked me a question I will never forget: "Okay, Shane, do you want to live for that small dot or do you want to live for the entire line?"
I looked at Alex and told him, in no uncertain terms, that I wanted to live for the line. I want to live, to invest my life in things that will outlive me.
How about you? Do you want to live for the dot or do you want to live for the line? A mentor of mine in graduate school, author Leonard Sweet, shared this quote that has stuck with me for years: "Every person decides whether their footprints will last beyond a lifetime or sink in the sands of time." Living for the line means the footprints we make will be cemented into eternity, not washed away by the waves of life.
Dropping In is all about living for the line. As you read this book, you will be encouraged and practically guided on what it means to live not just for the dot of your life but for the entire line of eternity.
Dropping In is a book about surfing and following Jesus. This is a book about so much more than looking for and dropping in the perfect wave. I trust Dropping Inwill not just point you to good waves but to the good God who desires to bless you with even more than the joy of surfing.
No matter where you are in your spiritual journey, I hope you enjoy reading Dropping In and, more importantly, that it helps you grow in your relationship with the creator of the waves. You will read stories of surfing and how God has used this fun sport to encourage me in different aspects of the Christian life. Prayer, friendship, forgiveness, commitment, and understanding God's purpose for our lives are just a few of the topics we will address together.
To drop in means to commit without fully understanding what will happen. Dropping In means stepping out in faith and obedience, not knowing exactly where the wave will take you, and allowing God to shape and grow you in a relationship with him. Dropping In means taking the words of Jesus seriously, experiencing spiritual stoke, and walking on water with him throughout life. I trust this book will be a resource that helps shape and grow your relationship with Jesus.
You ready? Great. Wax up your board, slap on some sunscreen, start to paddle, jump to your feet, and let's drop in together.
Go to http://droppingin.surf and grab a copy – special pricing this week!